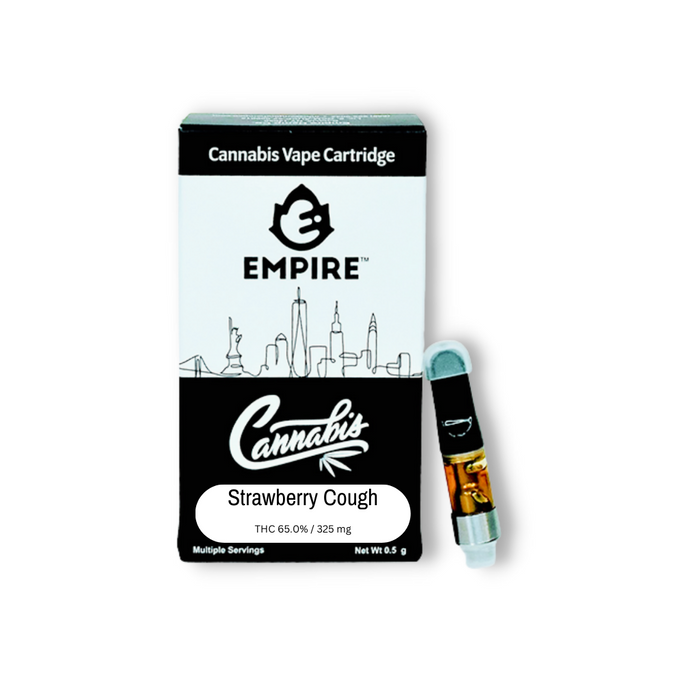 Strawberry Cough .5 gram Cart
Introducing our Strawberry Cough 0.5g Vape Cart, a premium vape experience that combines smoothness and flavor in a convenient 510 thread cartridge. With 80% THC potency, this vape cart delivers a potent yet balanced high, perfect for both new and experienced users.
Our Strawberry Cough terpene profile features a delightful blend of alpha-pinene, myrcene, and other minor terpenes, creating a unique and aromatic taste that is reminiscent of ripe strawberries. The uplifting and invigorating effects make it perfect for daytime use or social gatherings, while also providing relaxation and calmness.
Upgrade your vaping experience with our Strawberry Cough 0.5g Vape Cart – a delicious and smooth way to enjoy the best of cannabis. Simply screw it onto your favorite 510-thread battery and get ready for a flavorful and satisfying journey.
Strain: Strawberry Cough
THC%/Type: (80%THC, Sativa)
Cart Size: .5 gram Cart, 510 thread
INGREDIENTS: Full spectrum cannabis extract, cannabis derived terpenes
If you'd like to carry our products in your CAURD dispensary, Contact Us